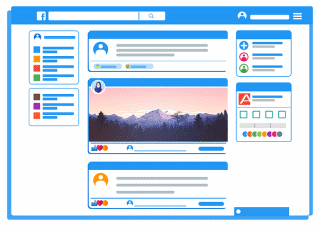 Intelligence Dialogue provides business hosting services as part of our "one window" service model. Our business hosting is the foundation for reliability, availability, security and scalability of your online presence. What makes us different – we do stay behind our customers and willing to help if any hosting related requirements arise.
 
We understand how critical customer support is for any business. We do not compete with hosting companies – our goal is more than just providing a hosting space.
We provide customized solutions to our customers. That is why we do not have specific hosting plans – you will get only what you do really need. The solutions start from $24.95 / month, and going up depends on your actual needs and requirements.
Set it and forget it
We like the formula "Set it and forget it" in terms of system stability and customer support. Using regular hosting one have to identify the problem itself, then call the support line, and ask to get the problem fixed. We have a very different approach – the health of your web site is our focus.
We do monitor its online availability, and if a hosting related problem arises then we do fix it without waiting for a customer call. We ourselves contact the website owner if the owner's involvement is required. Customers may talk to us on web solution related subjects that are much more extended than regular support of a hosting company can provide.
We sell hosting with dedicated care included.
This is our main interest to keep the customer's website up. This is part of our business hosting service to consult customers on how to improve its web solutions and guide the customer the right way through very complicated I.T. World. Do not get tangled in the web! We sell hosting with dedicated care included.